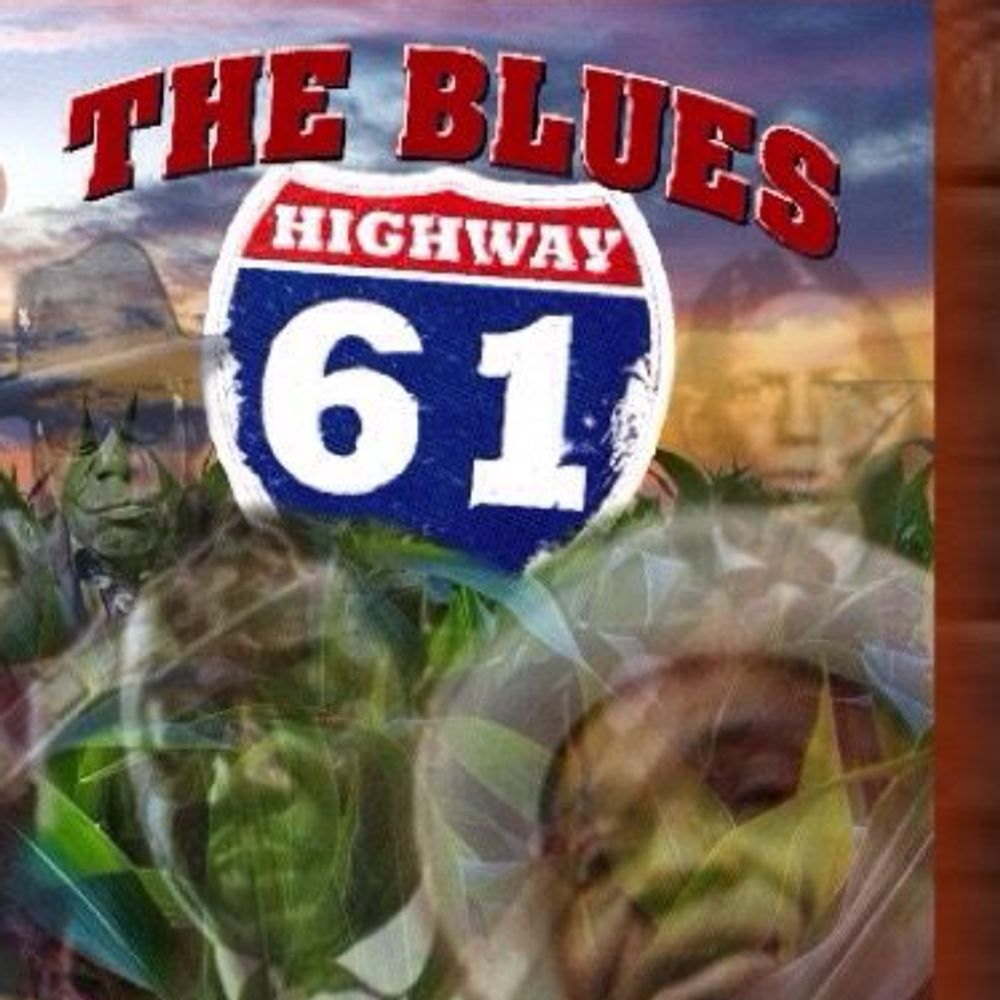 Blues Highway Review
October 24, 2019-Garry Goldsmith
THE DRIFTER KINGS: CENTRAL OHIO'S DIAMOND IN THE ROUGH
   blueshighwaydj@gmail.com  0 Comments
If you are fortunate, you have caught a Drifter Kings show. They are musicians, first and foremost.  But, what I would say is a close second, they are entertainers.  All three come to the stage with a passion, and an impressive resume.  These gentlemen are not new to the music business.  Their personal musical journeys have come to this crossroads, Columbus, Ohio to enrich our musical lives just a little bit.  Music lovers throughout Ohio and the rest of the country are getting more than they bargained for.  These players will make you pay attention.
The soft spoken, heady front man, who happens to be the drummer, is New York native Doug Oscard.  He put the band together and takes care of their business.  Along with the duties of being the drummer he also contributes excellent song writing to the band's projects.  Doug's musical background is definitely an asset.  The key to it all though is their chemistry.  There is plenty of that to go around. But like all musicians, it's about the music.
On the guitar is Chris Whitney, a native of Columbus.  Chris is one of the most well rounded guitarist you will find anywhere. He studied jazz guitar at Ohio State University, but he is also well versed in country, rock, blues and classical music. His wife and he own an art gallery/music studio in Clintonville, where they teach piano and guitar. Chris has written, arranged and recorded original music for multiple projects.  One such project was a film score for the movie A Genesis Found (2010).   Chris has also played in several different bands.
Tony Harp is also a Columbus transplant, originally hailing from Oklahoma.  His first instrument was not the bass guitar however.  It was an alto sax.  Tony study under Joe Davis (The Doobie Brothers, Freddie King) at Northeastern University.  Eventually he would receive his degree in Music Technology from the University of North Carolina Asheville.  The bass guitar became his instrument of choice, and he has honed his skills for the past 25 years.
Their recent 5 song EP Daddy Long Leggin' is a listening gem.  All original songs on this recording, and each a listening sojourn. 
The Drifter Kings approach to the Blues, is one of a different perspective, as alluded to in the upbeat/toe tappin' track Son of a Gun.  Most of the vocals are courtesy of Chris, but Tony demonstrates his bluesy swooning on Back to the Country.  Doug lays down the percussion in several different ways, including a "washboard" or scratch board and a stomp box.  Now that's a bit old school, but still they bring that modern jazz approach right along.  Which I think speaks to their sound, their whole approach to the Blues, it is a melting pot of different sounds that has made Blues so indelible in American history.  The Drifter Kings understand that and we should all salute them for their efforts.  Keeping the Blues alive, that is what The Drifter Kings do.